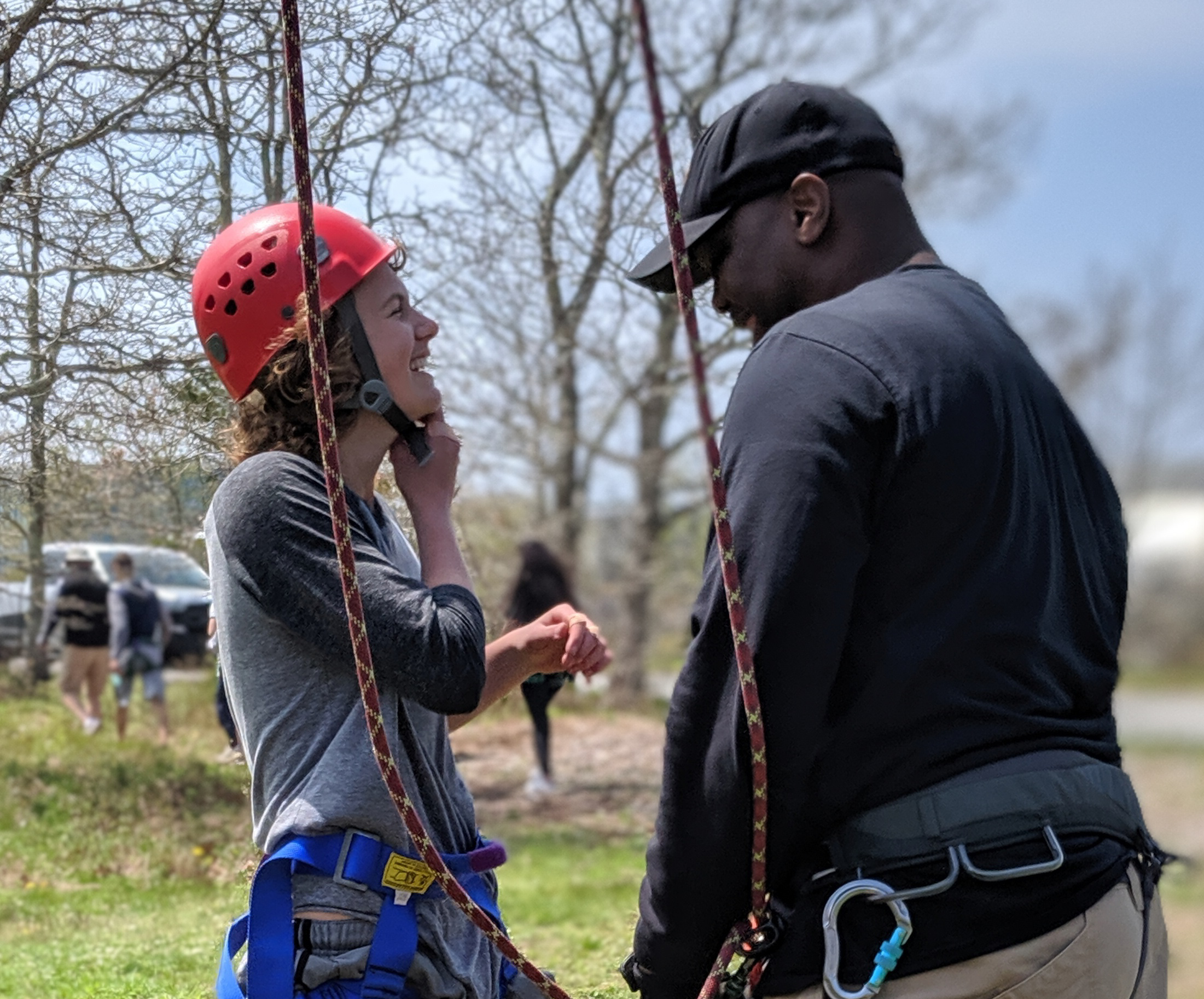 The Dukes County Sheriff's Office is invested in the members of our community, and offers a variety of programs for the youth, senior citizens, nonprofit organizations and municipalities located on Martha's Vineyard.
+ Substance Misuse and Violence Prevention
DCSO is responsible for the administration of the Law Enforcement Against Drugs (LEAD) drug and violence prevention program for youth and the DARE Ropes Challenge Course. The LEAD program graduated 120 students from Island schools in the 2019 school year, and continues to provide the core 6th-grade program in local elementary schools.
+ Adventure Based Counseling
The Sheriff's Office also provides adventure based counseling to selected 6th & 8th grade students throughout the Island, culminating in participation at the DARE Ropes Challenge Course. The program provides a forum for youth to learn life skills in conflict resolution, communication skills, problem solving and appropriate response to stressful situations during social interaction with peers and adults. The DARE Ropes Challenge Course has continued to provide instructional pieces to Island teachers, offering education in adventure based counseling course operation and utilization of adventure learning in the classroom.
+ TRIAD Initiative
The TRIAD program is a partnership with elderly community members, the Sheriff, law enforcement agencies, and community service providers that meet to discuss and address public safety concerns of senior citizens, and includes the We Have Your Number Program and Project Lifesaver.
+ Project Lifesaver
Part of the DCSO TRIAD Initiative, Project Lifesaver is a program designed to protect, and when necessary, quickly locate individuals with cognitive disorders who are prone to the life threatening behavior of wandering. Our Project Lifesaver trained emergency team members are certified through training, using the radio technology provided in order to conduct search and rescue missions when needed.
+ We Have Your Number
The We Have Your Number Program is part of the DCSO TRIAD Initiative, and free to community members. Dukes County Sheriff's Office installs a reflective, easy-to-see building number sign at the residence of participants to increase visibility for first responders in case of emergency.
Contact Us
Regarding Community Outreach Programs at sbishop@dcsoma.org, or through the form below: